Hey there heroes,
We're back with another monthly update and we're just days away from the release of Eiyuden Chronicle: Rising, landing May 10! And for those not in the know, Eiyuden Chronicle: Rising will be available on all platforms at the SRP of US$15.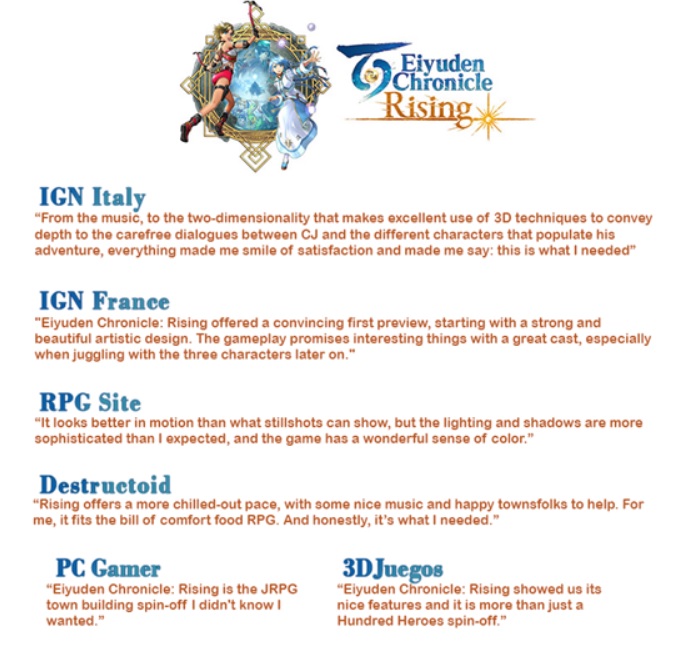 Whether you're already invested or still on the fence, Eiyuden Chronicle: Rising has already received a ton of praise that is sure to excite!
―Production Updates
A Word from the Team
Kawano
Every cherry blossom season, I quite enjoy finding a particular type of cherry tree while on a walk. I mean the ones that have blossoms that bloom from the trunk, not just from the branches.
When I see one I can't help but think to myself, "Ooh, they're doing their best to bloom here too!" and it cheers me right up.
…Ah, but this is secretly a guilty pleasure of mine. LOL!
I think the blossoms were in bloom for quite a while this year, but I didn't get much of a chance to go out and see them. Hopefully I'll get to see a lot more next year.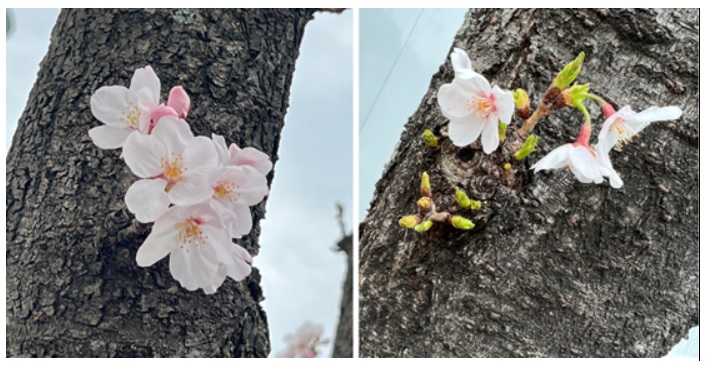 Bye bye for now.
Murakami
I let myself get so wrapped up in my work this year that I fell ill and had to rest. Next thing I knew, the cherry blossom season in Tokyo was already over.
I was so frustrated that I jumped in the car and drove somewhere colder in an attempt to follow the cherry blossom front, but when I arrived I found they hadn't really started blooming there yet…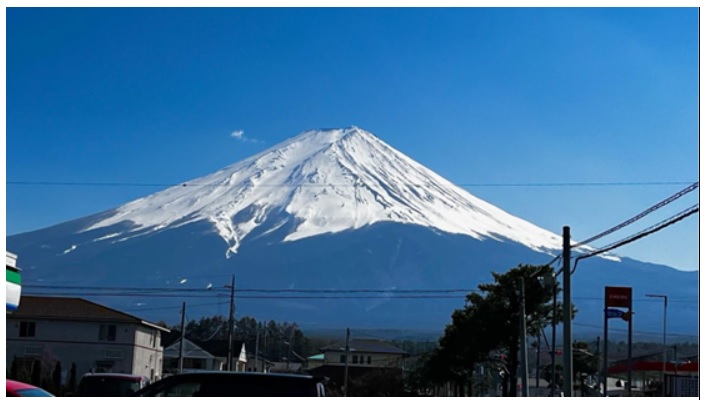 With no other alternative, I picked up some magic powder called ArtFire and threw it into an open fire I'd made.
Like magic, the fire lit up in a rainbow of color.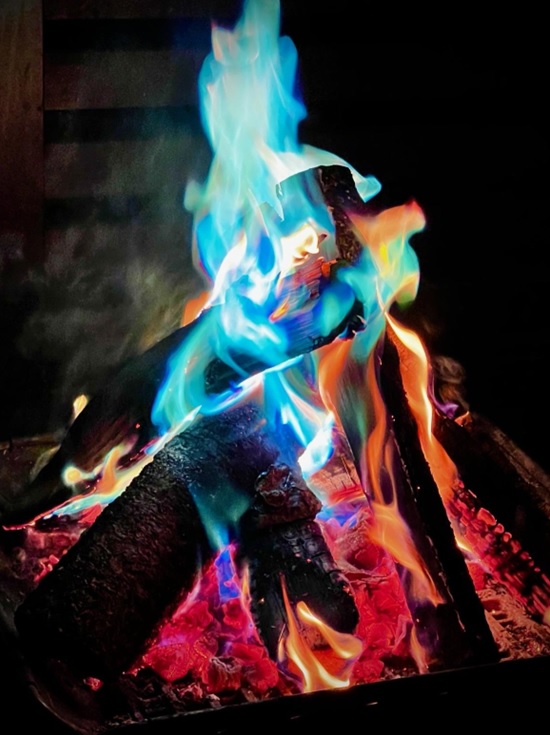 "Woah, it's beautiful!" I thought to myself.
And that was how my cherry blossom season ended this year…
Komuta
With the weather warming up, cherry blossom season has come and gone in the blink of an eye. But the pollen is still hanging around, DARN IT!!
Komunichi-wa. Komuban-wa. Komuta here.
In an attempt to share the Japanese cherry blossom season with you, we're sharing a glimpse into the daily lives of each member of the team.
And here is my entry, where I visited the Great Buddha of 2022 this Spring!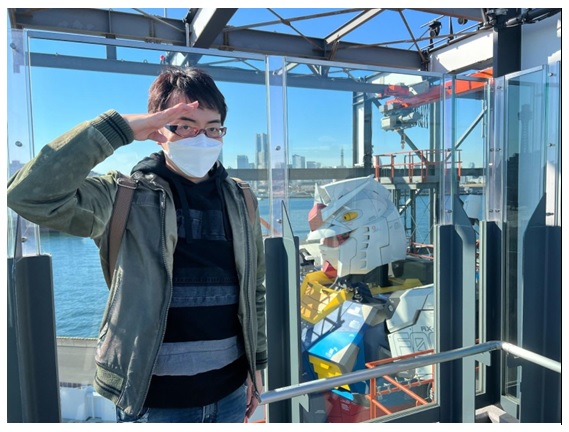 It's just too hard for people of our generation to resist. It was amazing to see. And it moves to boot!
Moving swiftly along, the launch of Eiyuden Chronicle: Rising is almost upon us! This game is a prequel to the main game, Eiyuden Chronicle: Hundred Heroes, set in a town called New Neveah and following the adventures of CJ, Isha and Garoo. It'll make you laugh, it'll make you cry–it's an adventure that can be enjoyed 120% all on its own.
The action segments are simple yet exhilarating and can be enjoyed by anyone.
Not to mention, I love Satomi-san's story and find it so exciting that it's difficult to find a place to stop.
As you continue with the town's development, you'll also stumble upon these delicious-looking shiny black eggs.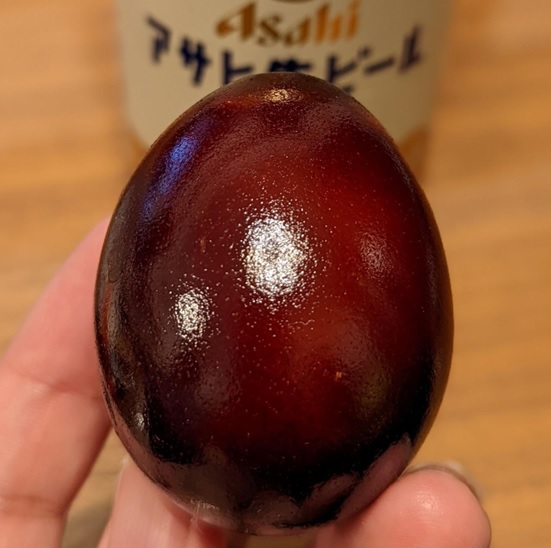 I sincerely hope you'll recommend this game to friends who don't yet know about Eiyuden Chronicle: Hundred Heroes. And remember, you can transfer your data from Eiyuden Chronicle: Rising to Eiyuden Chronicle: Hundred Heroes too!
Oops! I almost forgot to show you some of the all-important spring season.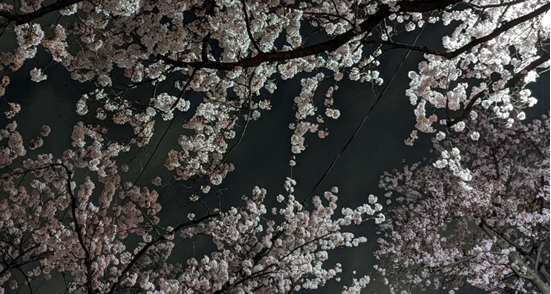 I think I've gone on long enough. I hope you will continue to support Eiyuden Chronicle: Hundred Heroes and Eiyuden Chronicle: Rising!
Murayama's Monthly Development Report Vol.19
The release of Eiyuden Chronicle: Rising's is almost here.
Eiyuden Chronicle: Rising was just an idea born from a Kickstarter stretch goal meeting.
Eiyuden Chronicle: Hundred Heroes began as a project thanks to the support of our backers through Kickstarter. It differs from your typical game development, and so the wait between the title's announcement and eventual release is much longer. Longer still, because it is an RPG which can take years to develop. And so, the creation of a companion game was proposed as an idea that would fill that gap.
The development team members expressed concern at first. We knew that Bloodstained: Curse of the Moon was released as a companion game to Bloodstained: Ritual of the Night; they were both action games, albeit with different directions. We simply couldn't imagine how a game that would compliment Eiyuden Chronicle's command-style RPG could be made on a limited budget.
Not to mention the companion game would need to be developed separately from the core Eiyuden Chronicle title, which left us with the problem of finding a company we could commission to make it.
Natsume Atari was one of the many candidate companies we looked at. I, personally, trusted them as a company and their plan to create an Action RPG fit within the companion game's requirements of having a limited budget and still being fun with a fewer number of characters.
We were able to discuss what we considered to be values that make RPGs fun with them, such as the enjoyment of building, or clearly defined goals that can be reached with just a little effort. They even let us know to expect that many who will play Eiyuden Chronicle: Rising also look forward to playing command-based RPGs.
RPGs and Action RPGs are different genres, born from differing positions with different purposes and goals they aim to achieve. But I believe that, at their roots, they share a similar kind of enjoyment.
I hope you enjoy Eiyuden Chronicle: Rising.
One of the few pastimes left to me these days is going on walks. Cherry blossoms, a reminder of the season, add an extra moment of pleasure to my walks.