Greetings Heroes,
We are thrilled to announce the new trailer and pre-orders for Eiyuden Chronicle: Hundred Heroes! We are live at the 2023 Tokyo Game Show sharing brand new game play, interviews, and details.
Watch the trailer:
Eiyuden Chronicle: Hundred Heroes launches April 23, 2024. Pre-order now to get some awesome bonuses including 1x Rune, 1x Accessory, and 1x Headquarters Custom Object (Flag).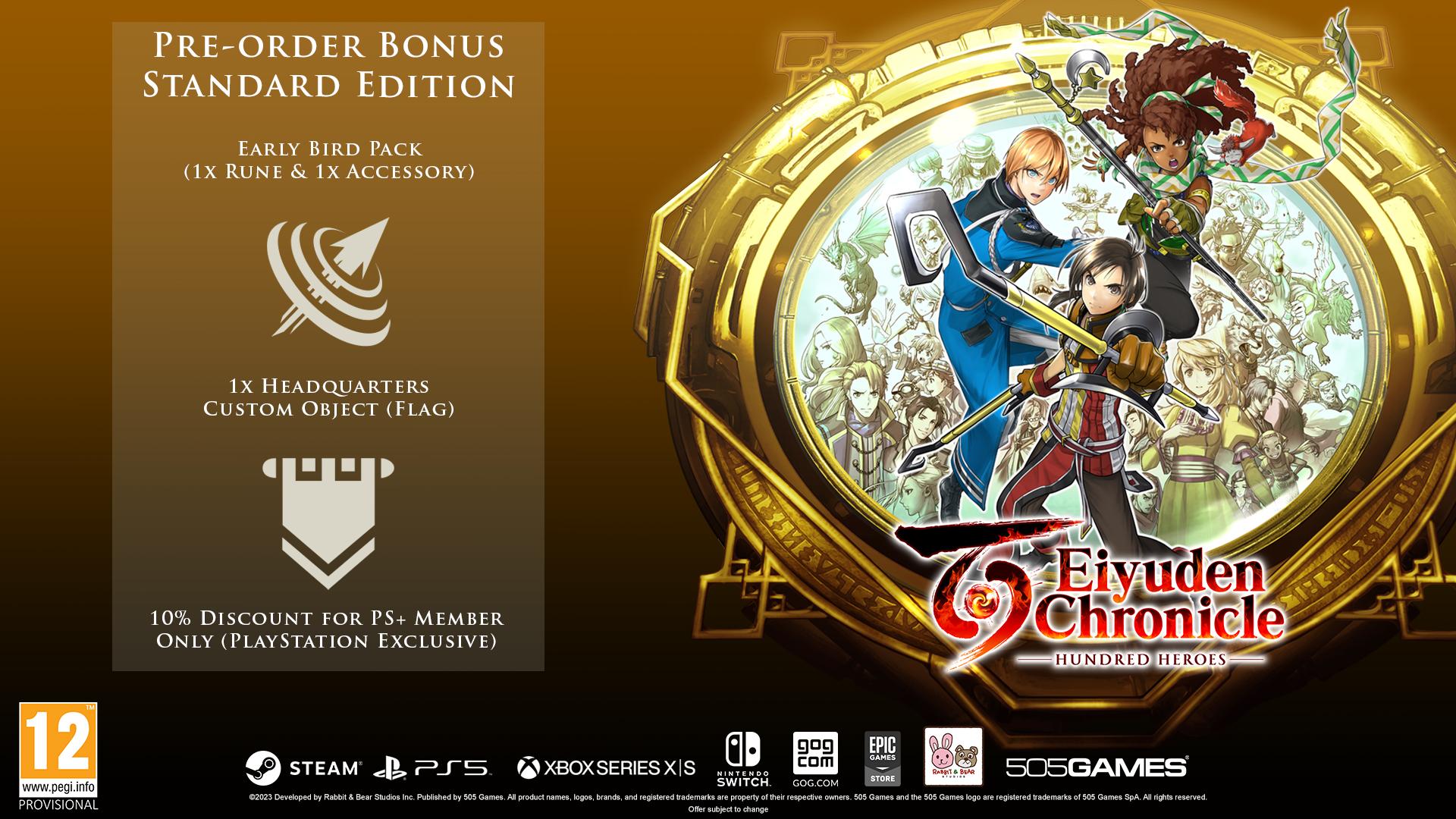 If you pre-order and upgrade to the Digital Deluxe Edition then you will get 48-hour early access on April 21, in addition to all the Standard edition bonuses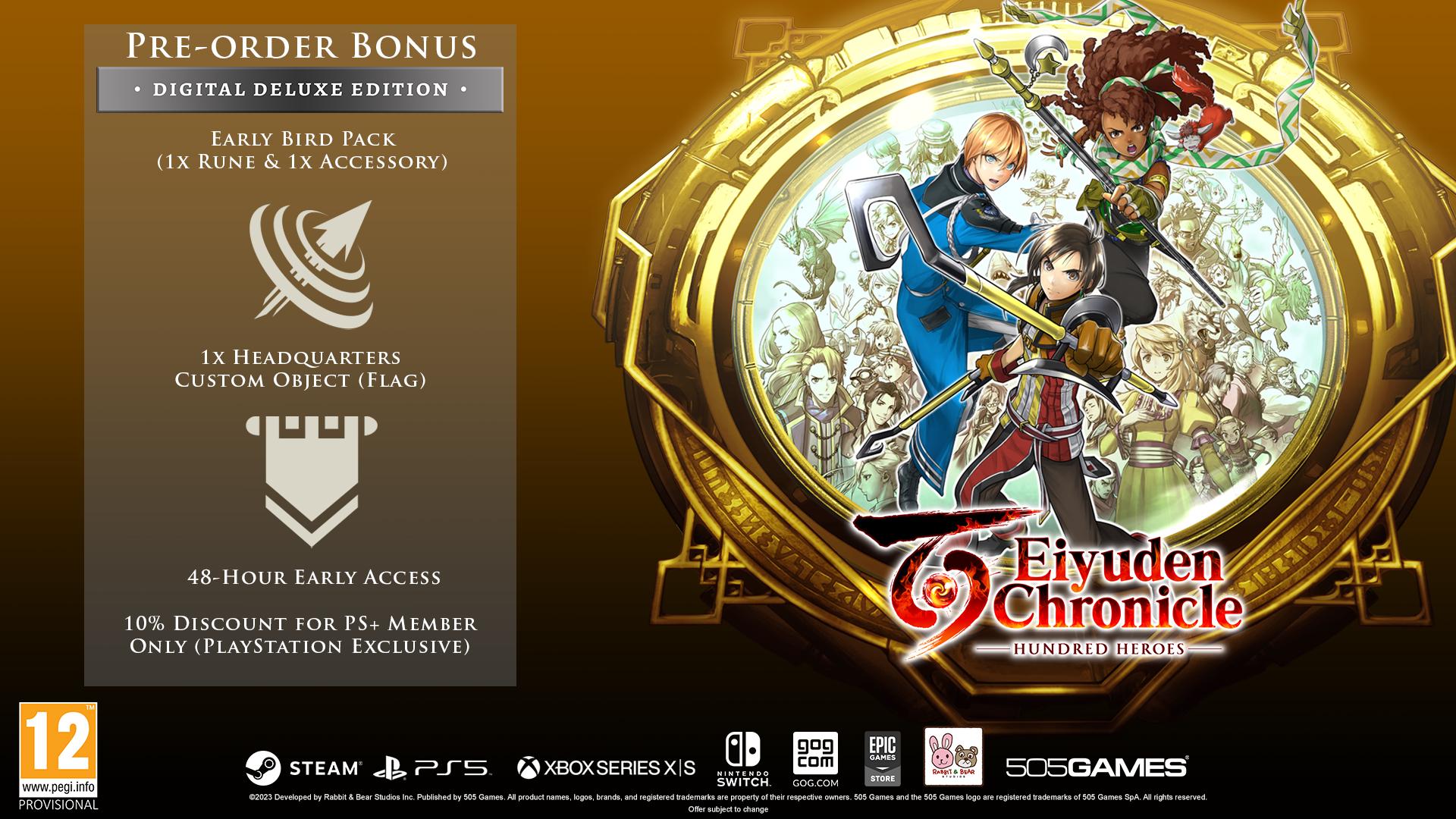 In addition, if you upgrade to Digital Deluxe Edition then you will also get the Digital Soundtrack which includes 15+ tracks, Digital Mini Artbook with 60+ pages, 1x Headquarters custom Object (R&B Statue), Season pass, and the Easy journey pack with 6x HP Recovery, 2x Revive, and 1x Evacuation item.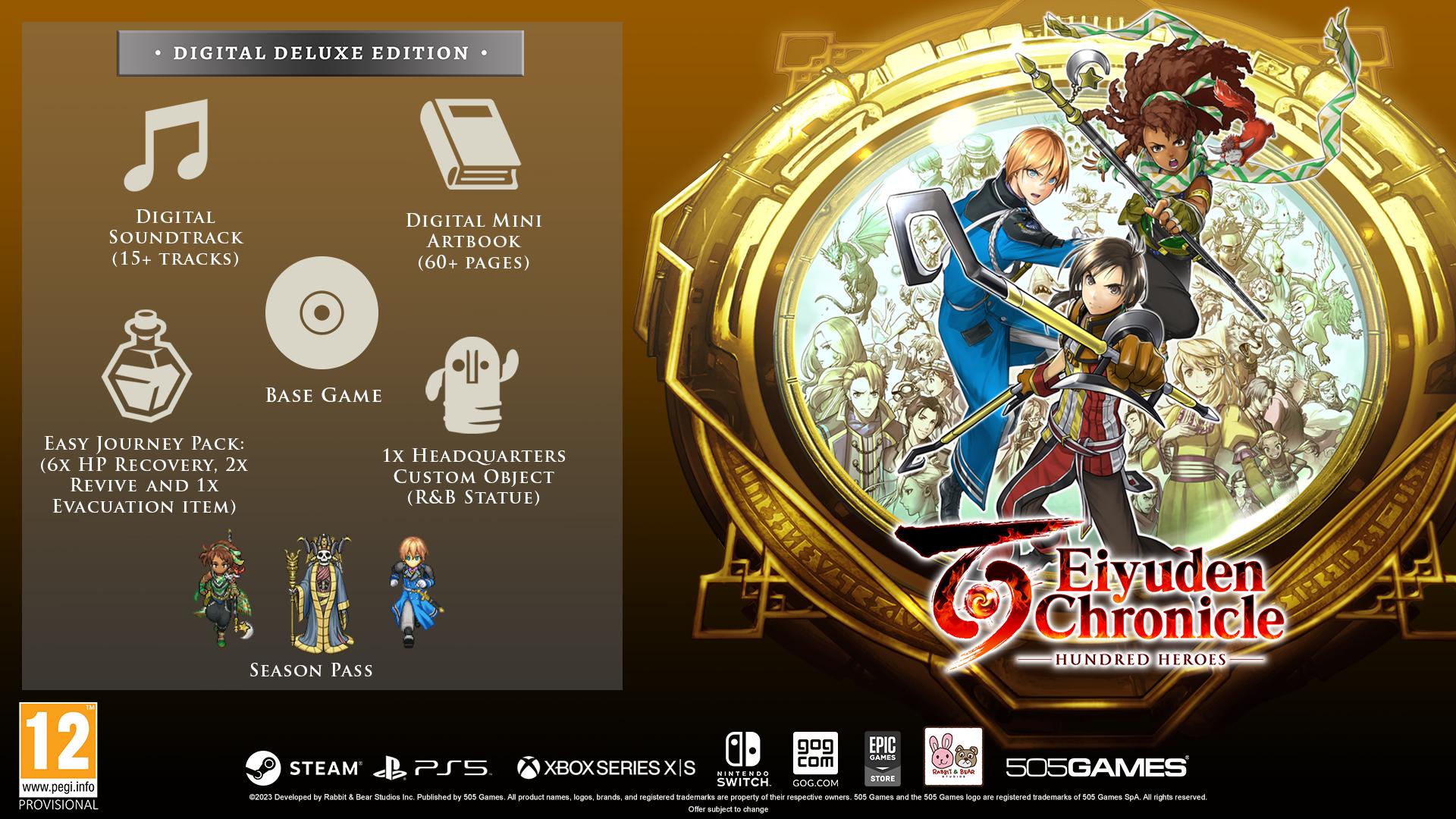 Please join Rabbit & Bear at the Happinet booth from 14:00 – 14:50 JST September 23 / 10:00PM – 10:50PM PDT September 22.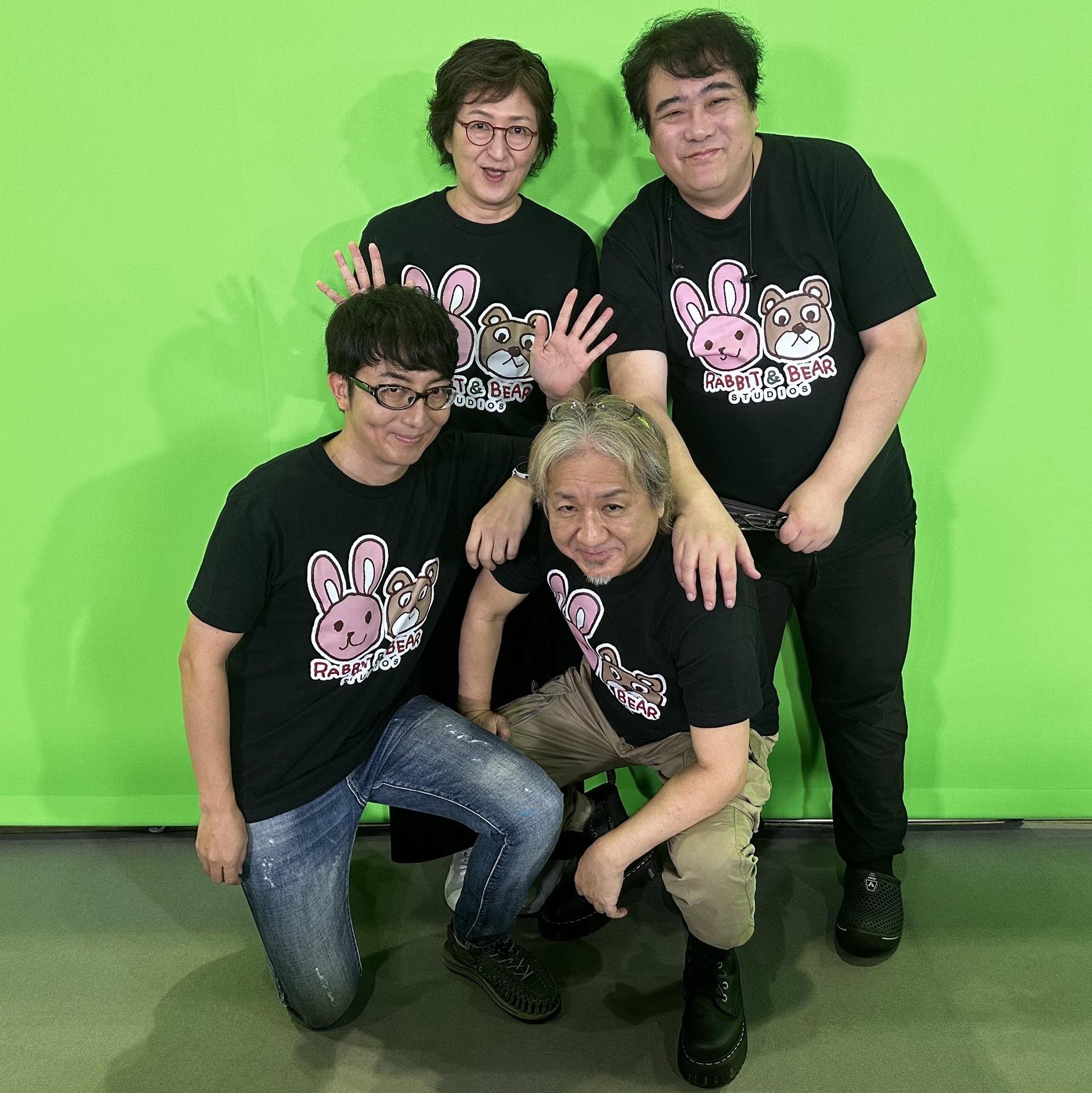 Watch the broadcast live here:
Thank you for being part of the Eiyuden Chronicle family. Have a wonderful TGS.