Hey there heroes!
We hope 2023 is off to a good start for everyone!
We've been pretty busy working hard to incorporate the premium rewards into Eiyuden Chronicle: Hundred Heroes, but we still have our work cut out for us! If you're a premium backer and haven't received an email from the team asking for details for your premium reward then please reach out to us at eiyuden@theyetee.com!
In other news, the vote for the contents of DLC #3 is now open! We're eager to hear which story you would like to see realized, so please follow the link here to find out more and cast your vote!
**Production Updates**
Murayama's Monthly Development Report
As promised, the vote for DLC #3 is now open to the public and backers, where you get to vote on the DLC's content! Opportunities like this aren't common so it took some time to organize the vote with our publisher, but we're really happy to share the options today. We even considered totally original content at one point, but in the end we realized it would be too difficult to make a reality while keeping the amount of content under control. That's why, this time, we created some scenarios for you to vote on.
Eiyuden Chronicle: Hundred Heroes, is a game about its heroes, and so we decided to move in the direction with the heroes in mind. A story about desert mercenaries, a story of runes tied to the undead, a story about Japanese-style monster extermination, a story about the characters working behind the scenes, and a story about magical girls.
I can't wait to see which one will be chosen. Then once the decision is made, we'll need to figure out the specifics according to a pretty tight schedule, which is going to be tough.
We had another idea for a story that focused on generals during a war-time event, but it was dropped as the relevant characters would not be included in the game's initial release. For the same reason, we also dropped a story plan that revolved around Lian's martial arts training as there would have been a problem with the character's release timing.
Maybe we'll just give Lian a separate fighting game of her own lol.
Please vote for which story you would like to see, and if you have any ideas of what each story will be like then please share your opinions with us via Discord, Twitter, etc.!
A Word from the Team
Happy New Year 2023!!
Komunichi-wa, Komuban-wa! Direct Komuta here!
I hope you're looking forward to the year to come.
For a change of pace, I thought I'd share some of the development team's New Years cards! First up is this one, illustrated by 'S'–a designer on the character team!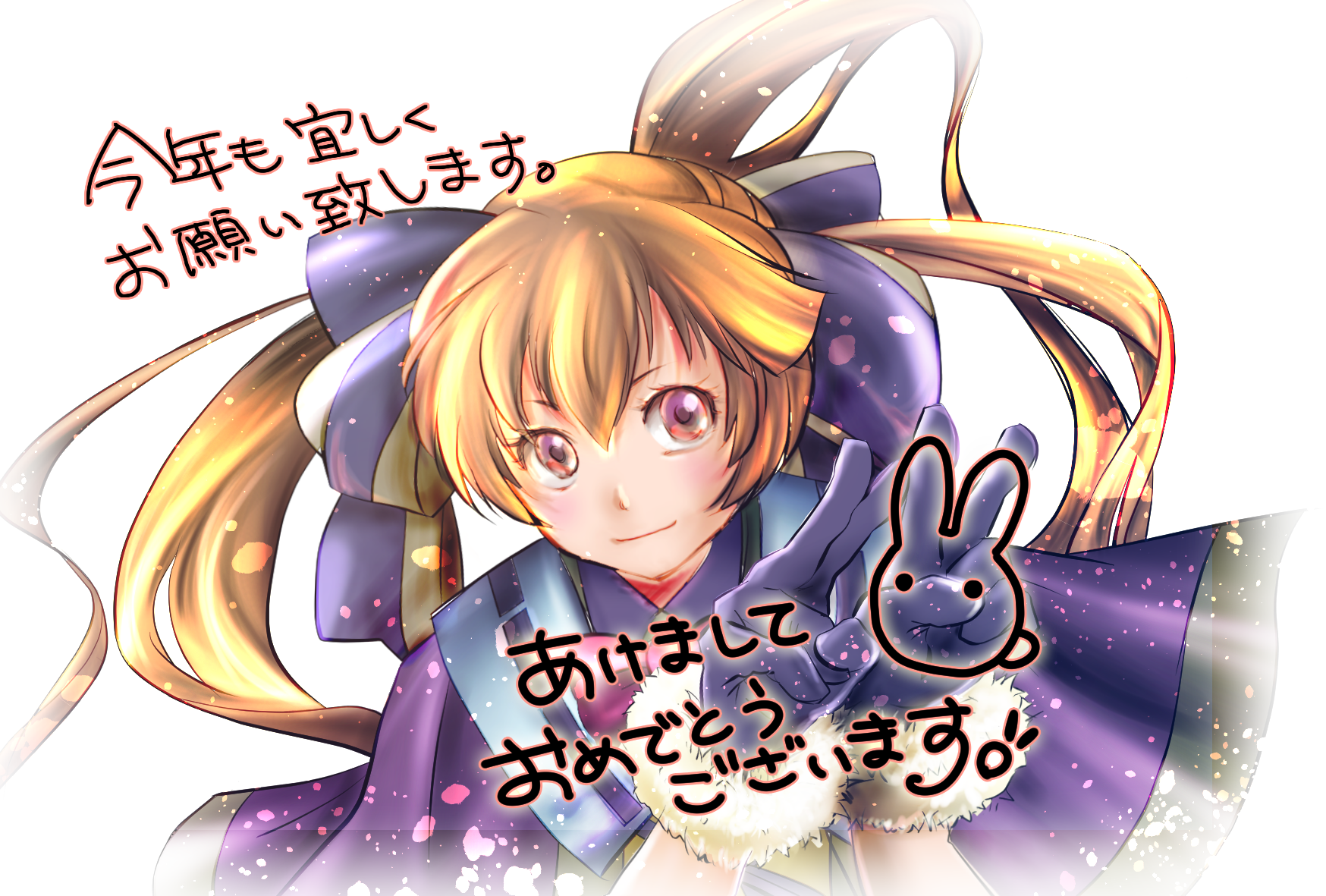 Isn't the way she's giving peace signs/bunny ears with both hands really cute?
Next up for number 2, illustrated by a designer on the 3D team that we will call 'T'!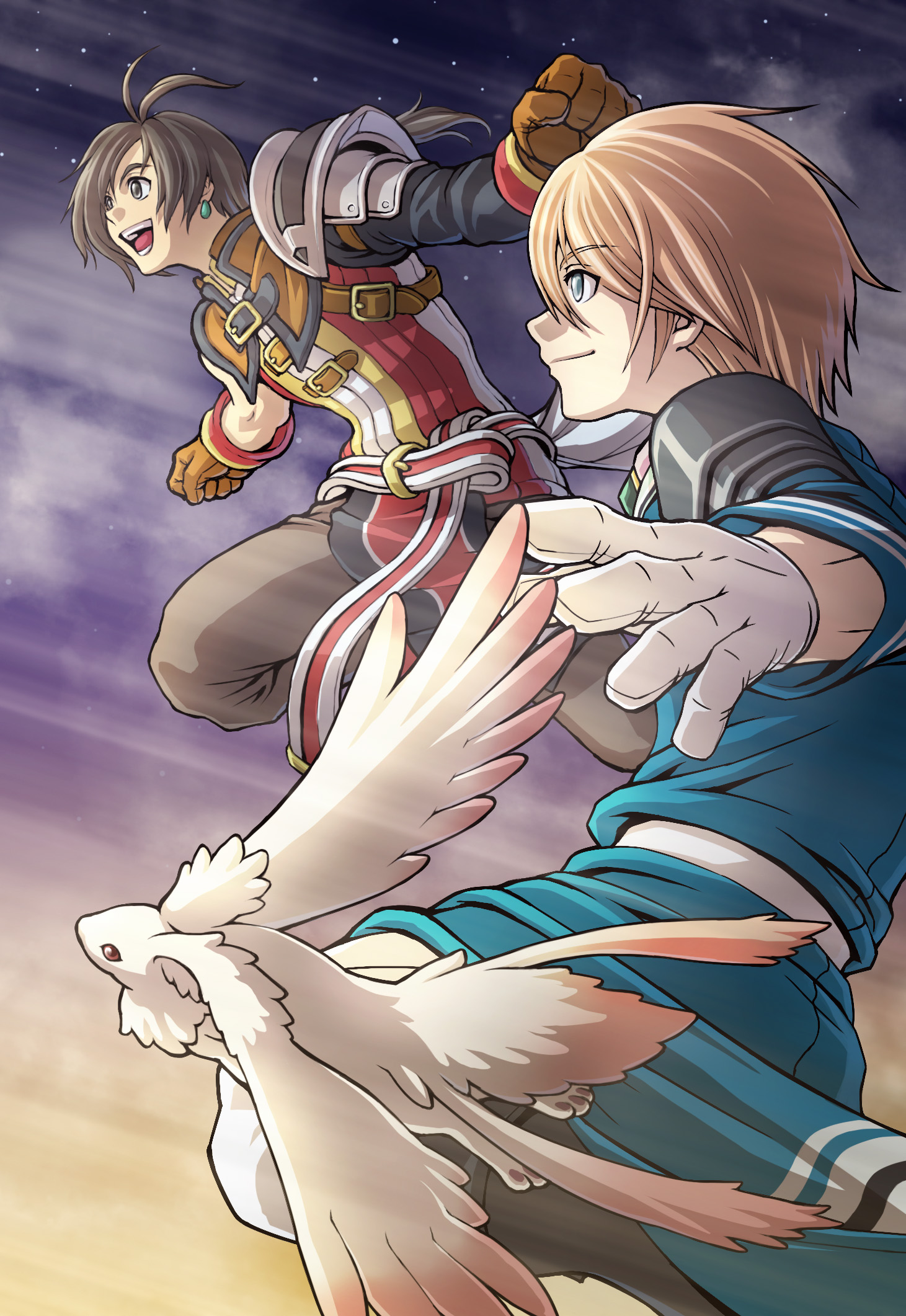 How cool is that sense of motion with Noa, Sei and a mystery creature. Man I wish I still had the youth to fight like these two (LMAO)
So what did you think, because I'd like to share more of these from the development staff in the future.
And, tying up with my first meal of the year I had Garoo's favorite pavlova!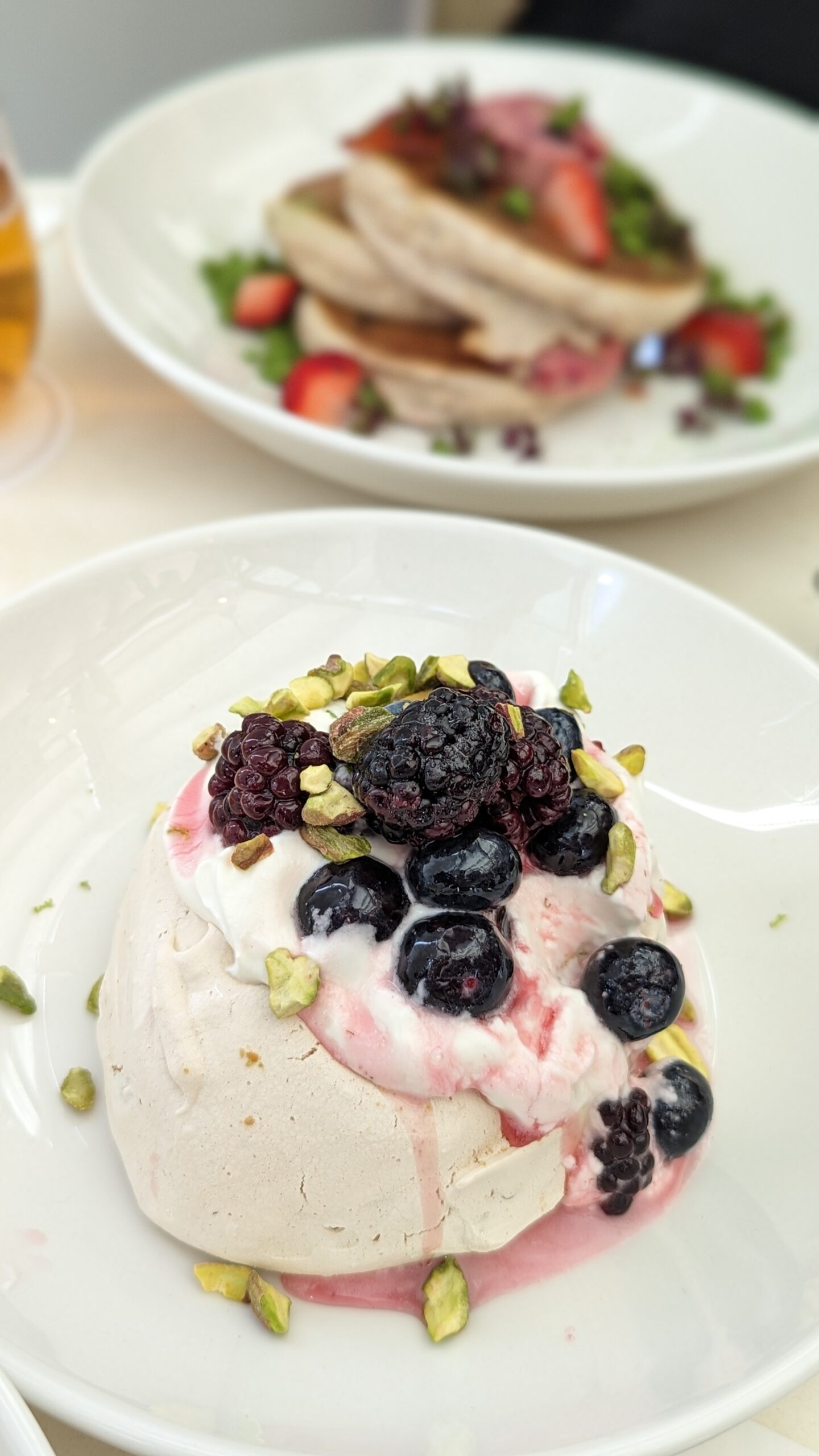 I'd never tried it before, but the way the crunchy meringue and fresh berries melted in my mouth was superb. Behind it you can see Garr's favorite food—pancakes! Those were delicious too. It looks like the Beastmen of Allraan have serious sweet tooths.
Next month, I'm hoping to be able to show you a glimpse at some new in-development materials, so I hope you'll look forward to that!
PS. We're receiving a steady stream of responses from our Premium Backers from the end of last year with your enemy designs, city item designs and pet photos, etc., but if you haven't gotten back to us yet then please do!
If, by chance, you haven't received an email from us then please reach out to eiyuden@theyetee.com with your backer number.
See you next time!