Hey there heroes!
The months are getting cooler and we're less than a week away from the spoopiest day of the year, so we'd like to kick off our October update with a ghastly glimpse at one of the enemy characters players will face off against in Eiyuden Chronicle: Hundred Heroes.
But first, a special halloween message from the developers: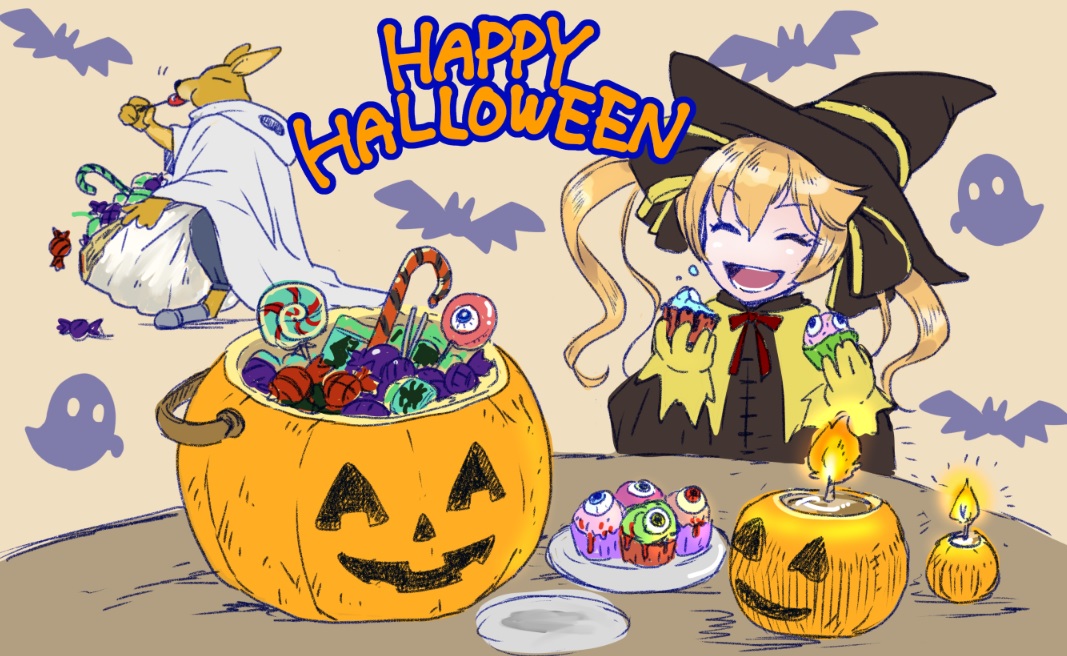 Illustration Comment
Self-proclaimed magical girl, Mellor, seems to be adored by the staff.
The effects added to the battle scenes in the previous trailer were created with a ton of energy, with some staff even proposing a detailed backstory for her. She really has become a beloved member of the roster. (Maruyama)
**PRODUCTION UPDATES**
Enemy Profile
Maiden-Revenant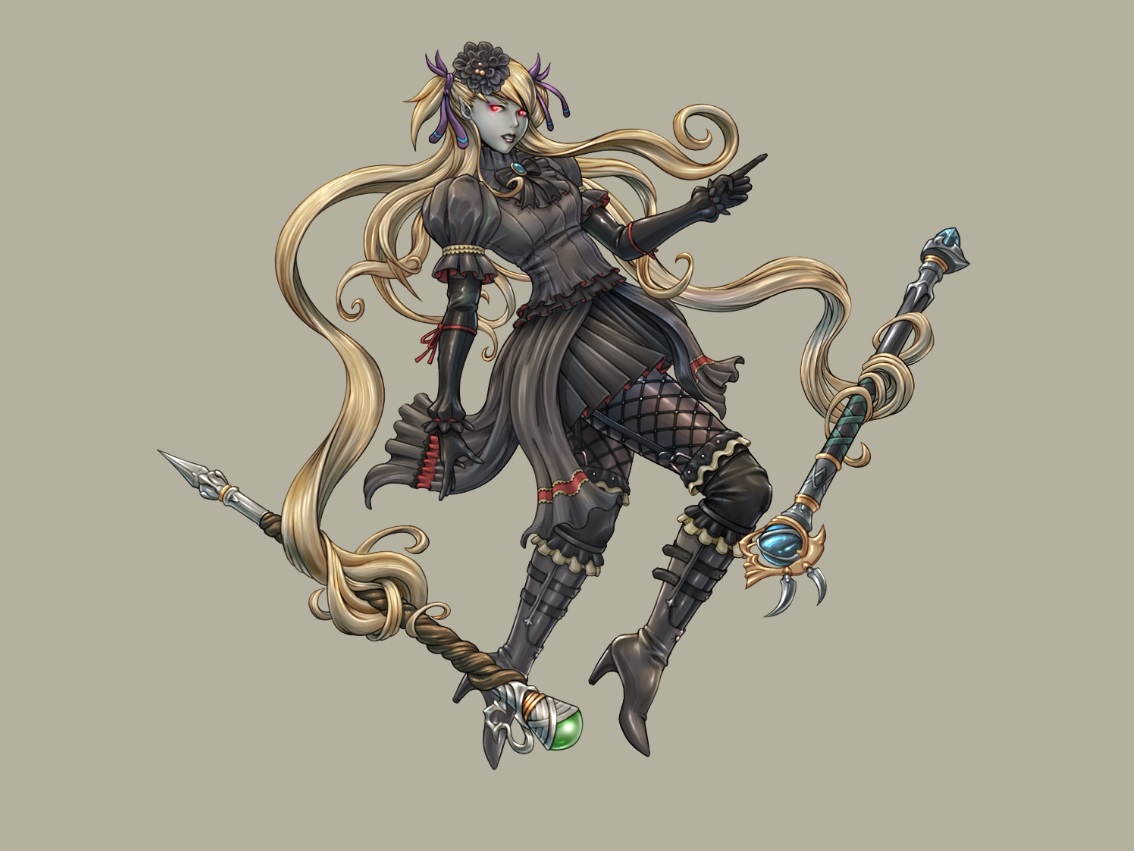 Once, this undead maiden was a renowned dancer. Like other mages of her clan, she can command her hair at will, and has the unique ability to cast multiple spells at once.
In service to the woman who would become the Dead Countess, the maiden fought on countless battlefields, but it was a contagion that ultimately claimed her life.
Murayama's Monthly Development Report
Voice Recording
The main story for Eiyuden Chronicle: Hundred Heroes will be fully voiced. And not only the main story–there will also be character voices for things like battle scenes and town facilities too.
The voice actors for the three main characters, Nowa, Seign, and Marisa were also announced at the recent Tokyo Game Show.
And now we're preparing for those voice recordings. It isn't as simple as turning a scenario script into a proper script for voice recording. We also have to organize and script stuff like the lines and cries in battle scenes too.
The problem here is that there are more than 100 characters in the game. Of course, this is one of the game's charms so there's no way to skirt around it, but to give an example, there are more than 80 different lines per character just for the battles.
And that's just for the characters who can fight, which on its own amounts to a thousand lines.
The whole game is going to require more than 60,000 lines, which is surely a headache for those in charge of handling the voice recordings.
Of course, voice actors will not only voice the friendly characters, but the antagonist, neutral and mob characters for their respective scenes which will require a fair number of actors.
A new battle begins with a single army of voice actors.
A Word from the Team
Kono here.
It's slowly getting colder, but I hope everyone is doing okay.
I spent some time out and about thanks to Tokyo Game Show and other events last month, but now I'm back at my desk every day.
Now that most of the character designs are out of the way, I've been checking the hero and non-hero visuals for Eiyuden Chronicle: Hundred Heroes before anyone else. (lol)
Of course, each character has their own story to tell, and will be voiced this time around, so they'll feel a lot more fleshed out. But from the illustration side of things, I hope that each character will be loved by everyone…
That being said, we still have a lot of finishing touches and adjustments left to do. I'll keep working hard on what's left so we can reveal them soon!
I hope I get to visit a bunch of game events outside of Japan and meet fans from all over the world next year.
Until then~